Crew Scheduling & employee resource management - made easy.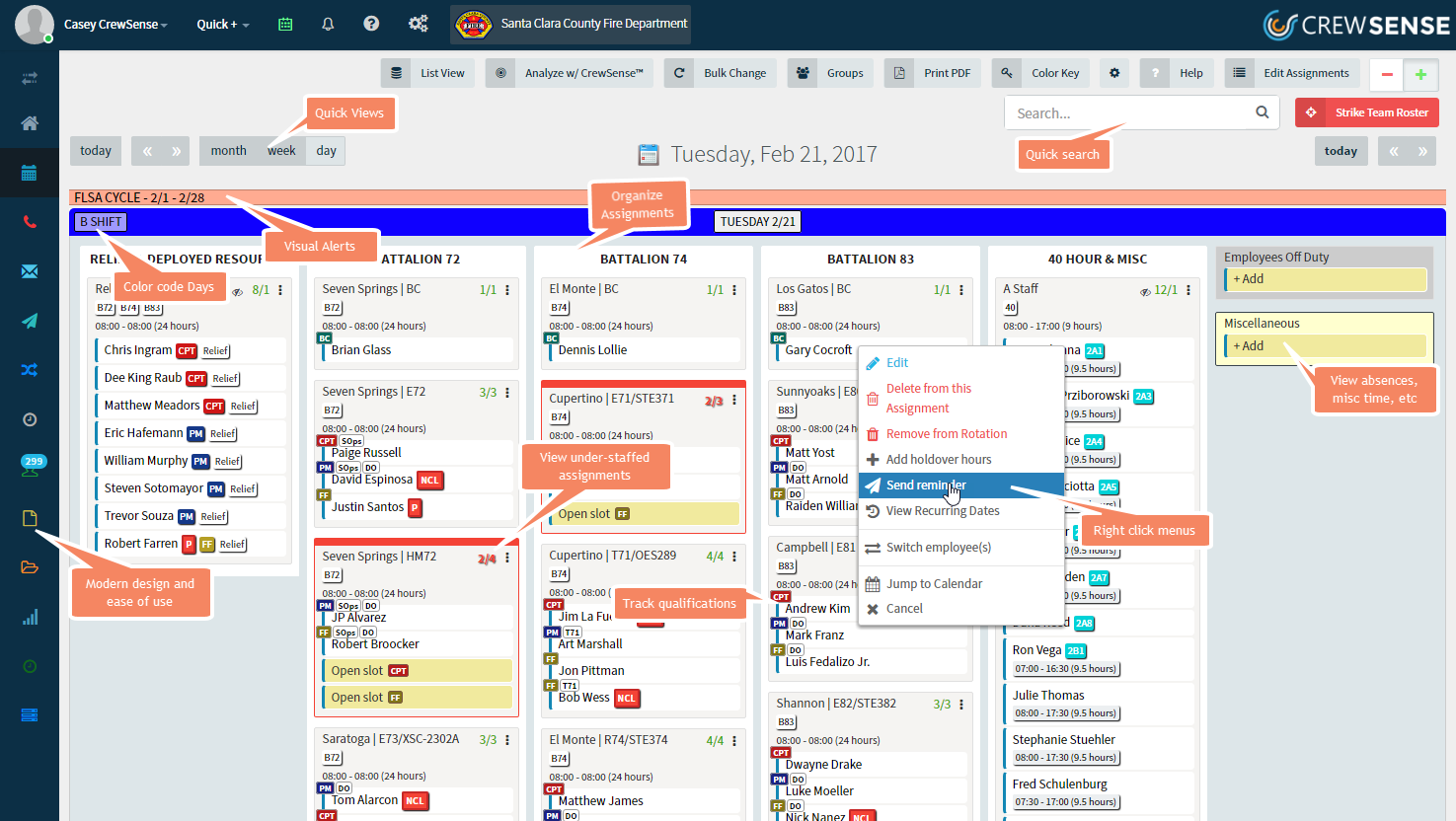 CrewSense is easier and more accurate than any spreadsheet or paper based method in use today.
Creating, maintaining, scheduling & descheduling shifts…all common headaches associated with labor scheduling. We've made irregular staff schedules a whole lot easier to manage.
Now, scheduling and resource management is made simple with just a few clicks of a button. No other system offers a customized solution for your Industries specific, and daunting – scheduling needs.
Designed from the ground up as a powerful, flexible and easy to use employee resource management solution; such daily headaches like complex scheduling, de-scheduling, idling of lines and moving employees from one assignment to another can now quickly be solved with the CrewSense system.